16th – 18th August 2019

2018 EVENT REPORT

Statistic data received from polled 2018 exhibitors and visitors who subscribed to the event newsletter.
Is this event important to the promotion of your business?
How happy are you with the sales and leads you received from this event?
Happy – Extremely Happy

77%

77%
How would you rate the promotion of this event?
How successful was the event for your company?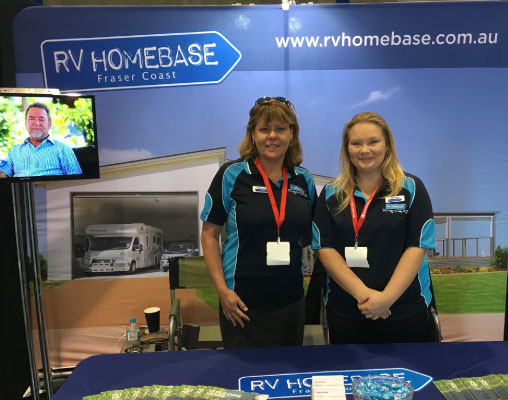 Customers found this show great for live demonstrations and show specials not normally available outside the show.
Wesley
We had a great time at the Expo this year, meeting many new people and businesses! Can't wait to see you all again next year.
Sarah
What a weekend! The event team was so professional and helpful from marketing right down to the guys on the gate. The service was very personal and all our needs were met. We did some great sales but more importantly, got a lot of exposure. We will be back in 2019 bigger and better!
Shanna
Majestic Caravans attended for our third year to showcase our range to the region. 2018 came with amazing results and great client feedback. Well done Aussie events, great show
Jenny
How would you rate this year's event?
Are you likely to attend the event next year?
Did make any purchases at this event?
Do you intend to make a purchase at a later date from an exhibitor you saw at this event?
We had a great time !
My wife won a prize from Mossy.
And I walked away with the boat I have been looking for.
Norm
Another great show with plenty of caravans and displays to keep everyone interested, some great food and coffee, informative 4WD and bush cooking demos.
Chris
The Expo was a great event and brought people to the Wide Bay Region for this weekend. Which means businesses in Wide Bay increase their sales.
Andrew
My husband and I had a great time at the Expo. Everyone was very friendly, we didn't have to wait in long queues, salespeople didn't pressure us to purchase but we knew they were readily available to answer questions if we had them. We learnt a lot, ran into some friends which was a delight and as a bonus won the Shimano $1000 Fishing gear prize! All the competitions were great, parking was no hassle. Looking forward to next year! Thank you very much.
Allira
We had a great time at the Expo walked away with a great deal from Billabong Caravans.
Angela
We thought the Expo was excellent value for money and a great range of products on show.
Liz
We enjoyed our visit and we got some very helpful information regarding new caravans.
Garry
2018 VISITOR EMAIL NEWSLETTER
EMAILS SENT OUT TO SUBSCRIBERS
Our popular Email Newsletter Club consists of patrons who have joined to receive information about the event. Featured Exhibitors, List of Exhibitors, Entertainment, Competitions and Prizes were continually promoted within these emails sent out daily and weekly leading up to the event.
Website Statistics – Week of Event
Facebook Event Page Statistics