EVENT REPORT
FRASER COAST EXPO

Incorporating Wide Bay Home Show & Caravan, Camping, 4x4 & Fishing Expo
17th – 19th August 2018 | Maryborough Showgrounds, Maryborough QLD
The 2018 Fraser Coast Expo (Incorporating Wide Bay and Fraser Coast Home Show & Caravan, Camping, 4×4 & Fishing Expo) is the regions largest and most successful event of its kind. This event features over 200 local and regional businesses displaying thousands of products and services. The 2018 event will feature products and services for the home and outdoor living, plus an extended Caravan, Camping, 4×4 and Fishing Expo.
2017 EVENT STATISTICS
Statistic data received from polled 2017 exhibitors and visitors who subscribed to the event newsletter
Australian Events produced 14,000 full colour Event Directories, with 6,500 which was inserted into the Fraser Coast Chronicle and distributed throughout the Wide Bay Region prior to the event. A further 7,500 copies of the Event Guide were printed and handed out to attendees at the entrance to the event.
REQUEST YOUR EXHIBITOR INFORMATION PACK
Is this event important to the promotion of your business?
How happy are you with the sales and leads you received from this event?
Happy – Extremely Happy

74%
How would you rate the promotion of this event?
How successful was the event for your company?
Successful – Very Successful

69%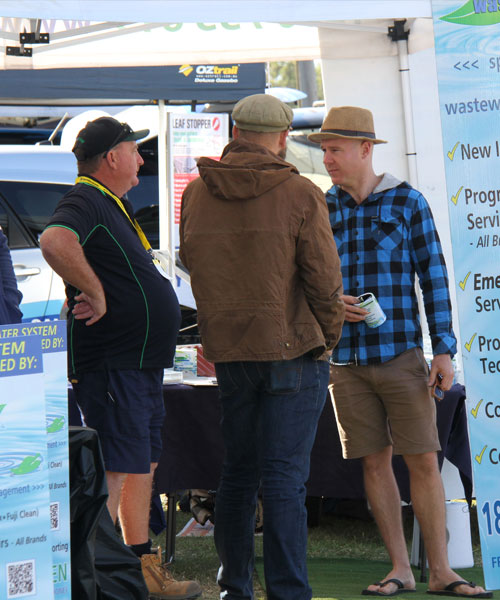 It was fantastic to be at a local show promoting our locally built camper trailers. The event staff are always friendly and super helpful. We love Australian Events expo's and look forward to all the upcoming events we will be attending.
A most successful event for our company. Well organised and promoted!
The organization of the show was great, everything was really well signed and event staff kept us informed which was great for first time exhibitors. The crowds attended allowing us to show our brand to thousands of potential customers.
Here at Nationwide Mobility Vehicles we appreciate the work that goes into running an event like this, and Australian Events do a great job, keep up the good work!
Had a great time and was really happy with how all the volunteers and staff were always ready to help!
The 2017 Wide Bay & Fraser Coast Home Show & Caravan, Camping, 4×4 & Fishing Expo was very successful for our company! Everything ran smoothly as an exhibitor and there was a great range of products on show for those that attended. We cant wait to attend again next year!
How would you rate this year's event?
Are you likely to attend the event next year?
Did make any purchases at this event?
Do you intend to make a purchase at a later date from an exhibitor you saw at this event?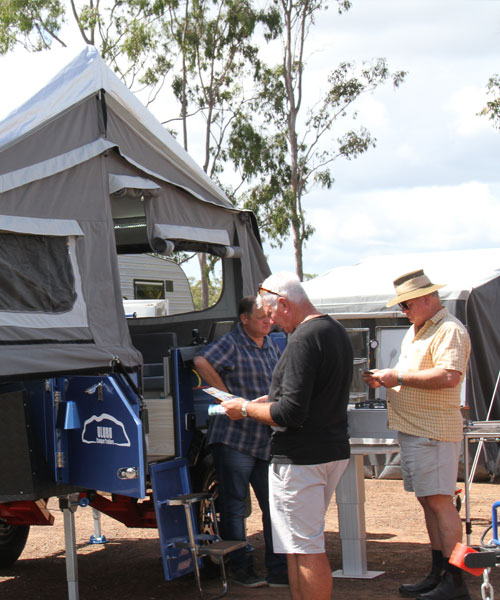 MAIN PRODUCTS OF INTEREST
Caravans

71%

Camping Equipment & Accessories

65%

Auto Accessories & Parts

34%

Boats & Fishing Accessories

27%

Camper Trailers

25%

Outdoor Living

24%

Vehicles, Utes & 4×4's

23%

Electronics & Communications

22%

Motorhomes & Campervans

20%

Solar Energy & Heating

19%

Homewares

16%

Adventure & Sporting Equipment

14%

Health, Wellbeing & Lifestyle Products

11%

Trailers & Towing Equipment

11%

Gardening & Landscaping

9%

Clothing & Apparel

6%

Tourism & Holiday Destinations

6%

Garages, Patios & Sheds

5%

Tyres & Wheels

5%

Builders & Contractors

4%

Clubs & Groups

4%

Insurance & Financial Services

4%

Tanks & Water Storage

4%

Pools, Spas & Accessories

3%

Other

3%
I was able to gather information talking to the exhibitors about my requirements coming away from the show with some great ideas.
We have attended for the last 3 years and this was the best. Made a couple of expensive purchases and very interested in small caravans.
We have made this an annual event in our escape from chilly Victoria. Enjoy being able to stay at the showgrounds and come and go every day
We enjoyed our day at the show. It appears that there were more displays this year than last year. We look forward to a bigger and better show next year 🙂
Fantastic day at the expo. The caravans were simply beautiful. Came home with a new prawning net. Can't wait to try it out. See you next year.
Great to have such a range of caravans and camping supplies locally.
We had a great day was able to buy what was on our list.
EMAILS SENT OUT TO SUBSCRIBERS
Our popular Email Newsletter Club consists of patrons who have joined to receive information about the event. Featured exhibitors, list of exhibitors, entertainment, competitions and prizes were continually promoted within these emails sent out daily and weekly leading up to the event.
JOIN OUR EVENT NEWSLETTER!
Stay up to date with event information PLUS go into the draw to win family passes to the event and more!
WEBSITE STATISTICS

From 14th August to 20th August 2017
REQUEST YOUR EXHIBITOR INFORMATION PACK