Venue:
The 2019 Fraser Coast Expo is held at the Maryborough Showgrounds, Bruce Highway, Maryborough, Queensland, 4650.
Parking at the Event:

FREE visitor parking is available at the 2019 Fraser Coast Expo. For a larger version of the map, please click here.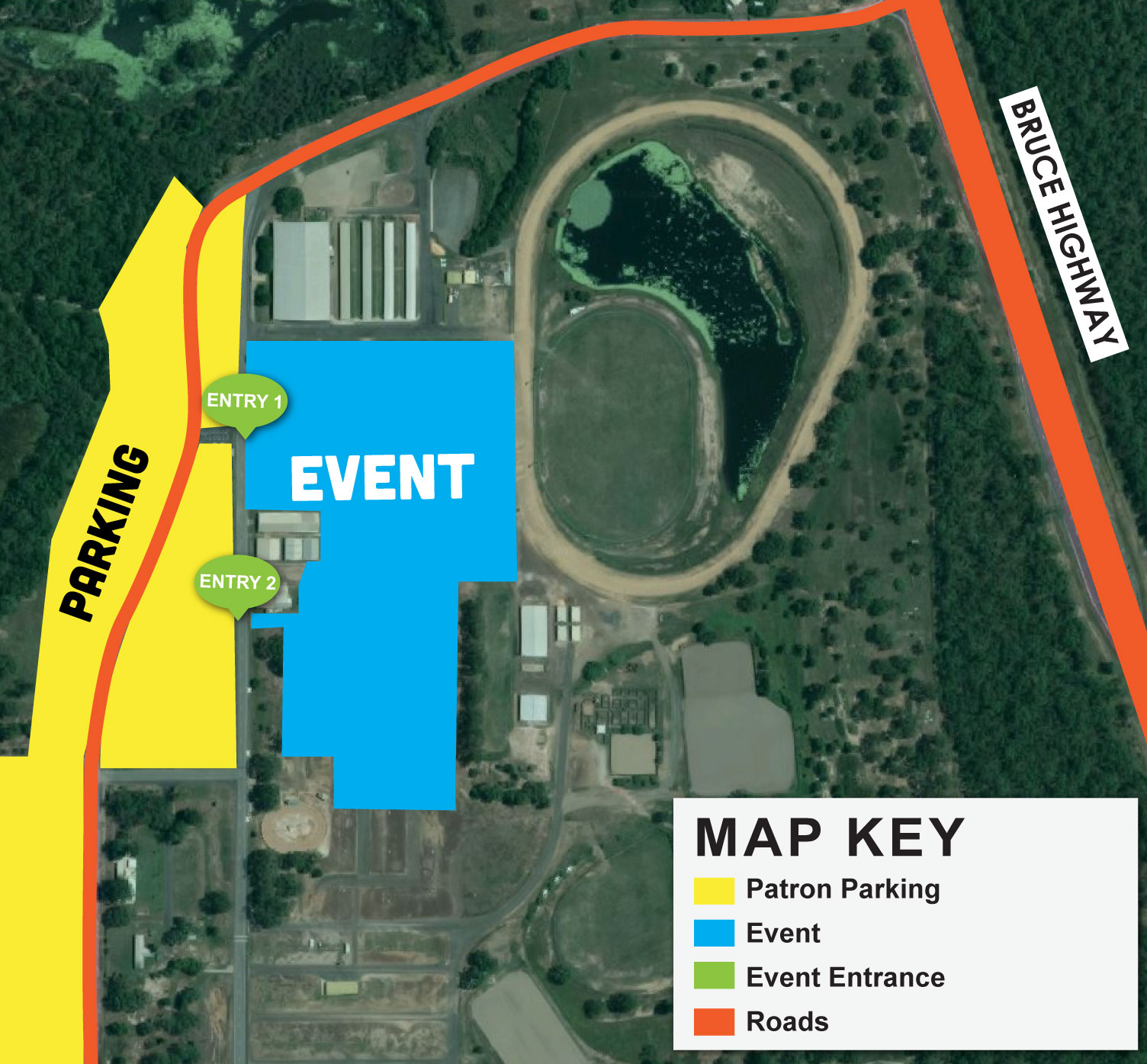 Camping at the Showgrounds:
Camping is available at the Maryborough Showgrounds. Nominate Pty Ltd is the service provider for online camping payments. Current camping fees are $20.40 per site per night (as at 2018/2019 Fees & Charges) please note these fees may increase after the 1 July 2019. Sites must be paid for prior to arrival and fees cannot be paid at the venue/event. The camping receipt (which includes registration details and nights paid) must be displayed on the vehicle and will be checked by event/venue security staff. Sites are not allocated and there are plenty available with power and water and access to amenities.
To book and pay for your camping at the venue, Click Here.
Public Transport:

To plan public transport to the event, visit the Translink website